Work where you can make a difference. Every day, our employees make a difference in our community. Learn more about our current Career Opportunities.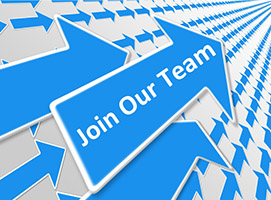 We have a wide-range of positions within County government. We invite you to become a part of the Charlotte County team!

Applications
​Online applications are stored on a secure site. Only authorized employees and hiring authorities have access to the information submitted.
It is important that your application show all relevant education and experience you possess.
Inclusion/attachment of a resume does not substitute for completion of the work experience section on the application.
Please note: Falsifying, lying or omitting information on an application will disqualify you from consideration for employment with Charlotte County and/or result in dismissal if currently employed.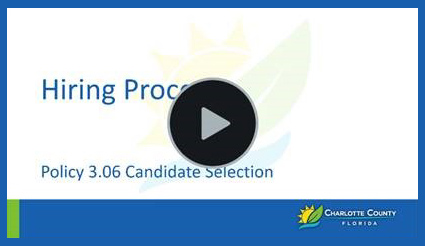 For further information on the application and hiring process, please see the County's candidate selection policy.
Affirmative Action/ADA/Veterans' Preference and Equal Employment Opportunity
Charlotte County is an Affirmative Action/ADA/Veterans' Preference and Equal Employment Opportunity Employer. All applicants shall receive equal consideration and treatment in employment without regard to race, color, religion, ancestry, national origin, age, sex, marital status, familial status, or medical condition. All recruitment, hiring, placements, transfers and promotions will be on the basis of individual skills, knowledge and abilities, and the feasibility of any necessary job accommodations(s).
Veterans' Preference: If you wish to claim Veterans' Preference, you must upload a copy of your DD214 at the time of application. Form DD214 must indicate an "honorable" discharge in order to qualify.
ADA Accommodations: Should you require reasonable accommodation during the application and hiring process, please call 941.743.1260.
Related Policies
Internship Opportunities
At Charlotte County, our interns work on projects that matter to our community. You will get the opportunity to work on real projects and have fun along the way. This is your chance to show off your skills and learn in a real-world environment. We offer internships in multiple departments. Imagine yourself as a Charlotte County intern and help us shape the future of our community.
Other Links
Other Agency Employment Opportunities

Charlotte County participates in E-Verify; know your rights.
Thank you for your interest in employment with Charlotte County.