With voter approval, counties can increase the statewide 6% sales tax to 7% to be used for a wide range of capital infrastructure needs. Charlotte County and its residents have benefited from six 1% local option sales tax programs, starting in 1994 with the latest approved in 2020.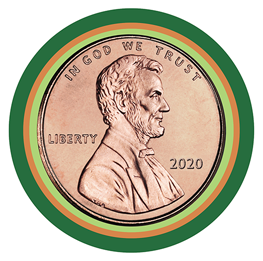 The 1% local option sales tax has funded many projects over the last 25 years, helping Charlotte County through economic issues such as property tax reform, reductions in state and federal assistance, and unfunded mandates from the state and federal level. The City of Punta Gorda, by state statute, receives about 10% of the revenue based on its population. The 1% sales tax funds have helped our community in the past and can continue to do so in the future.
Sales tax, including the 1% local option sales tax, is paid by all; not just residents, but tourists and visitors. Everyone who uses our roads, facilities and services while in Charlotte County should pay their share. The 1% local option sales tax generates one cent for each dollar spent, and is therefore sometimes referred to as the One Cent Sales Tax.
2020 Sales Tax Extension
Approved by voters in November, 2020, the 1% local option sales tax will be extended for six more years. From 2021 to 2026, one cent on each dollar spent in Charlotte County will fund the following projects:
​Schools
Charlotte County Public Schools – School Security Upgrades
Public Infrastructure and Utilities
Public Safety
Quality of Life
Tier 2
Water Quality – Vacuum Stations | Info
CCSO District 2 Office | Info
Charlotte Sports Park Renovation | Info
South County Annex | Info
Edgewater Drive – Phase 3 | Info
Port Charlotte Beach Park Pool | Info
Library Renovations
Updates to the Board